In my local region of Wakka Wakka country in Australia (S.E. Queensland), there is a sign post saying "Bora Ring" pointing off the main road, and another sign off a smaller road, each just a few kilometers outside of our country town.
I had been wanting to investigate for some time, but had never been able to find it when I tried to follow the signs. My partner and I decided to put in a bit more effort, and suppose where it might be. We found a dirt track and turned into it, and sure enough spotted two rocks that we figured must be the entrance to a circle; and then we saw white posts in a circle. At last we had found it! The site is totally neglected, overgrown with grass, and old signage now unreadable.
Bora Rings are Australian First Nations ceremonial places of initiation of boys to manhood; an event taking place when they had learned the lore and songs and dances, required for their full participation in the community as adults.
This one is located in Wakka Wakka country (Coolabunia, S.E. Queensland). There are many others around Australia that are looked after and here is a story of a Bora Ring handed back by a farmer to traditional owners: https://www.abc.net.au/…/how-a-6000-year-old…/11277306
An excerpt:
"The story goes that my great-great-grandfather, Benjamin Jinks, who lived on Moseley Vale, had struck up a friendship with an Aboriginal man who visited the property," Ms Gundry said.

"That would have been in the 1880s, 1890s."
© Glenys Livingstone 2022.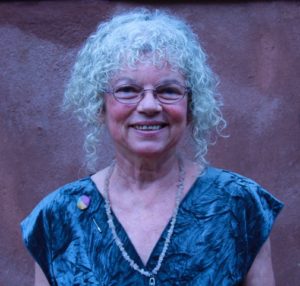 Glenys Livingstone, Ph.D.
Glenys Livingstone Ph.D. (Social Ecology) has been on a Goddess path since 1979. She is the author of PaGaian Cosmology: Re-inventing Earth-based Goddess Religion, which fuses the indigenous traditions of Old Europe with scientific theory, feminism and a poetic relationship with place. She lives in her home country Australia, and has facilitated Seasonal ceremony for over three decades. Glenys co-edited the anthology Re-Visioning Medusa: from Monster to DivineWisdom. In 2014, Glenys co-facilitated the Mago Pilgrimage to Korea with Dr. Helen Hye-Sook Hwang. Glenys is a contributor to Foremothers of Women's Spirituality: Elders and Visionaries edited by Miriam Robbins Dexter and Vicki Noble (2015), and also to Goddesses in World Cultures edited by Patricia Monaghan (2010). She has produced PaGaian Cosmology Meditations CDs, and teaches a year-long on-line course "Celebrating Cosmogenesis in the Wheel of the Year", for both hemispheres. Her website is http://pagaian.org/.